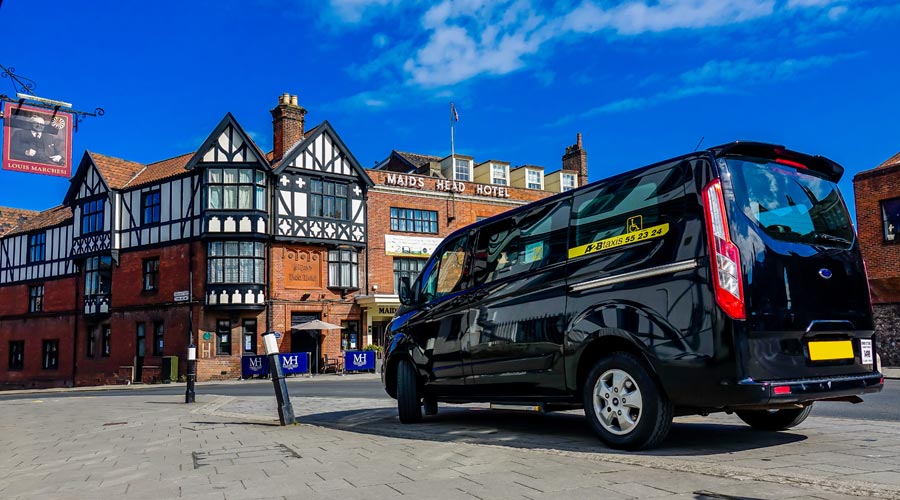 We list fares for both airport transfers and regular journeys around Norfolk and Suffolk.
Fare Guide for Airport Transfers
Please see listed below our prices for Airport transfers. All Norwich Airport and other airport transfers are inclusive of toll charges, 30 minutes waiting time and Black cab/hackney cab parking charges. All prices are approximate from Norwich City centre. A2B Taxis Norwich companies hackney cabs can take up to 7 passengers including wheelchair customers with luggage.
All prices are one-way and start from:
1. Norwich Airport £15
2. Stansted Airport £140
3. Heathrow Airport £240
4. Gatwick Airport £245
5. Luton Airport £160
Other airports on request. Please contact us or call our team on 01603 552324 for more details.
Approximate fare Guide for Norfolk and Suffolk
All prices are one-way
1. Great Yarmouth £45
2. Gorleston £50
3. Lowestoft £55
4. Diss £50
5. Thetford £60
6. Fakenham £55
7. Watton £50
Other destinations on request. All fares are for up to 7 passengers. For any queries please contact us or call our team on 01603 552324.